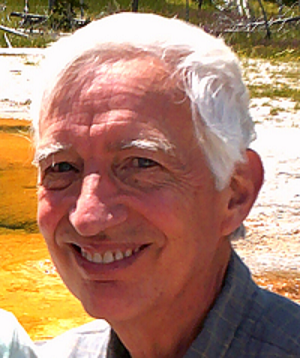 Rev. Dr. Kenneth Bedell was born and grew up in Spirit Lake, Iowa. After graduating from high school we went to Cornell University. He was and is a Protestant Christian, but the University paired him with a Catholic as his freshman roommate. The following year he chose to room with a Jewish student. His third year he roomed with a Hindu student. Since that time he has been committed to interfaith and interracial dialogue and understanding.
After graduating from college with a degree in chemistry, Ken went off to theological school. Four years later he graduated from Colgate-Rochester/Crozer Divinity School. He was ordained a United Methodist minister and served congregations in upstate New York. During this time he continued to be involved in interfaith fellowship. He was elected the president of the Tompkins County Religious Workers Association. He also volunteered as a chaplain in the county jail and served on the sheriff's citizens' committee.
In 1976 he published his first book, Worship in the Methodist Tradition. Later that year his wife, Kathie, their two-year-old daughter, and he moved to Swaziland, Africa. As volunteers with the Mennonite Central Committee he taught chemistry in a high school. He and his wife also worked with student refugees from the 1976 Soweto riots South Africa.
Upon returning to the United States Ken became the pastor of the Preston Parish United Methodist Church in Preston, Maryland. During this time he wrote several books on church use of personal computers. He became the founding president of the Church Computer Users Network. He was also involved in organizing anti-Klan efforts and received the Richard Wynant award for promoting racial cooperation. After five years he moved to Philadelphia and enrolled in a PhD program in the sociology department of Temple University. As a graduate student he founded a software company to produce church management software and wrote a book entitled, Computers for Religious Education.
Then Ken moved to Dayton, Ohio where he joined the faculty of United Theological Seminary. There he taught sociology and served as Associate Director of the Masters program in Religious Communication. Then he became the Executive Director of EPIC, Inc. (Ecumenical Programs in Information and Communication). EPIC produced video teleconferences, audio products, videos, Internet home pages and computer software. Research projects included a study of communication education at theological schools. For five years he edited the annual Yearbook of American and Canadian Churches for the National Council of Churches. After a stint as the vice-president of the Forum Foundation in Seattle, Washington, he became the minister of the Archbold (Ohio) United Methodist Church.
Then he was named the Associate General Secretary of the General Board of Higher Education and Ministry. In his capacity, as executive secretary of the International Association of Methodist Schools, Colleges and Universities Ken visited schools and colleges in Argentine, Brazil, Korea, Mozambique, Kenya, and Zimbabwe.
In May 2016 after seven years at the U.S. Department of Education Ken retired. He had been a Senior Advisor in the Center for Faith-based and Neighborhood Partnerships. At the Department of Education he supported interfaith work through the President's Interfaith and Community Service Campus Challenge. He worked with faith-based and secular organizations to facilitate their support of education.
In his retirement Ken wrote a book entitled, Realizing the Civil Rights Dream: Diagnosing and Treating American Racism. The book was published by Praeger the end of August, 2017.